Learning Community Member Utah held an IPS Summit in September – and had some fun along the way.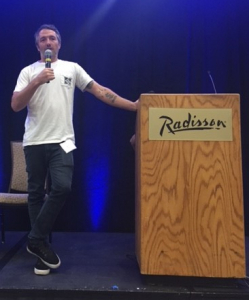 The Supported Employment/IPS Youth and Young Adults with Mental Illness and Co-Occurring Disorders Summit titled, "Realigning the Wheel of Employment," brought together many different perspectives to discuss the benefits of supported employment. Lieutenant Governor Spencer Cox welcomed attendees before speakers took the stage. The event featured talks from Executive Director of Utah Department of Human Services Ann Williamson, Director of Utah Division of Substance Abuse and Mental Health Doug Thomas, Suicide Prevention Coordinator Kim Myers, and Utah State Office of Rehabilitation's Supported Employment and Transition Coordinator Aimee Langone.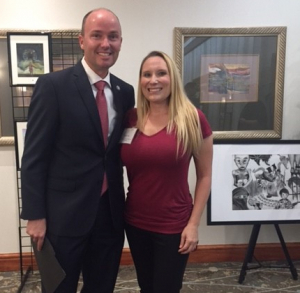 Keynote speaker Mark Fox, the Director of Neuro Therapy Services at Intermountain Medical Center, delivered his presentation on Employment for Individuals with Traumatic Brain Injury and Mental Illness, and keynote speaker and BMX legend Mike Aitken spoke about his own experience as a brain injury survivor and person with mental illness lived experience. Mike highlighted the importance of employment and how it assists in his brain injury and mental illness recovery.
In addition to the presentations and discussions, the event featured an art show. The Youth Voice art show showcased 120 pieces of art created by Youth and Young Adults with mental illness and co-occurring disorders.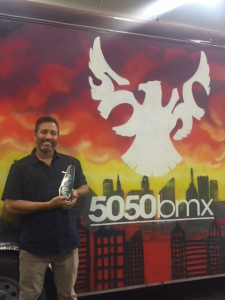 Eddie Buckley, Owner of 5050 BMX and Skate, won the Employer of the Year Award from the Utah Department of Human Services, Division of Substance Abuse and Mental Health's Supported Employment/IPS. Congratulations, Eddie!
And for the grand finale? A fantastic display from 5050 BMX and Skate professionals. Performing for the crowd, the BMX pros rocketed over a few lucky attendees, including Utah Division of Substance Abuse and Mental Health's Supported Employment Program Manager and IPS Statewide Trainer Sharon Cook, who described the experience as "sacrificing her life for IPS." Despite her daredevil performance (or perhaps because of it), Sharon says it was a great summit.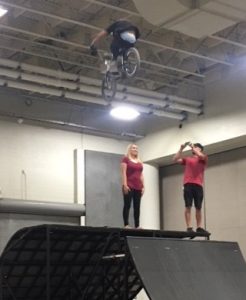 Thank you to Sharon Cook for submitting these photos. We love to hear from IPS programs from around the country and the world. If you would like to submit an entry for our blog, please contact us!