The IPS Employment Center
Research, Dissemination, Training, and Consultation
11.8.18
Check out our latest introductory PowerPoint. Find it in our document library or featured on our What is IPS? page.
---
10.25.18
The Bazelon Center for Mental Health Law and SAMHSA released a report this month on supported employment. Learn more in their report: Advances in Employment Policy for Individuals with Serious Mental Illness.
---
10.18.18
In case you missed our webinar from the Family Advocates group on How to Include Family Members in the Employment Plan, you can view it now in our video archive.
---
8.27.18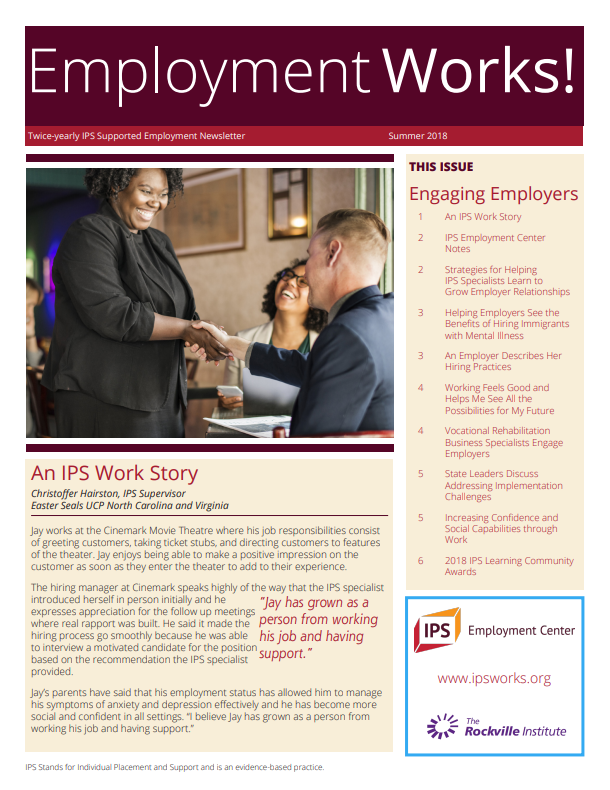 Have you heard? Our latest edition of the IPS Newsletter is out! This issue we focus on engaging employers. You can read it here or sign up to receive future newsletters at the bottom of this page!
---
7.16.18
Registration for both the English and French Practitioner Skills Courses are now open. Visit our training courses page to find more information on these and other courses!
---
5.1.18
We're pleased to announce that we now offer IPS Certification! Visit our page on IPS Certification to learn more and see if you qualify!
---