Employer Perspectives
We appreciate the people that our IPS specialist brings—they are very engaged in their jobs. Some people feel like it is just a job. But the people he introduces to my managers are happy to come to work every day and help our customers with a smile.
An employment specialist recommended a person who is one of my best employees. She takes pride in her work; it's more than just a job to her.
I have hired individuals that Nana (the IPS specialist) has recommended and I have seen them not only sustain those positions, but also grow into managers at Help at Home. It makes me proud to be an employer who gives back and helps others to succeed.
Employer Spotlight
"We don't see differences, we see value."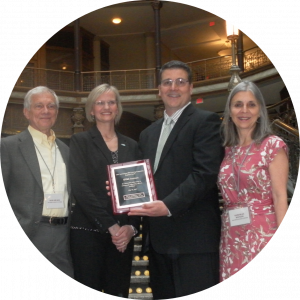 The SPIRE Institute, located in Ohio, embraces diverse and inclusive hiring practices. With a history rooted in philanthropy and a mission to "unlock the full potential of the human spirit through athletics, academics and service to others," the SPIRE Institute is a recreational sports complex that also serves as a U.S. Olympic and Paralympic training site.
What really sets this employer apart from other employers is a strong corporate commitment to hire a diverse workforce. Jeff Orloff, the Chief Operating Officer at SPIRE Institute, says, "We don't see differences, we see value. The word 'disabled' is not a word we use. Everybody has challenges and so we are all on even ground." This positive, top-down attitude of celebrating diversity has resulted in SPIRE actively seeking a diverse workforce, which they see as hugely responsible for their reputable community presence, growth, and overall success. When asked about the decision to embrace hiring a diverse workforce, Jeff Orloff stated, "In general, we realize too much time gets spent on looking at the differences between people to evaluate who will 'fit in', but if we celebrate those differences between people instead, we are able to 'stretch the box' and this allows unique ideas to be introduced that enhance the work being done."
Information about the IPS Approach
IPS specialists strive to build relationships with businesses by visiting in person and learning about individual company cultures, preferences, and needs. When IPS specialists approach businesses, they do so based on individual job seeker skills, strengths, and interests for work. In this way, IPS specialists may be viewed as an extension of the human resources team at the company with the added bonus of being a cost-free service. Not only do IPS specialists take time and care to get to know each business and each individual job seeker to create a good match, but they are also available after a person is hired to assist with onboarding, training, and problem-solving which helps to ensure success for both the employee and the employer.