Online IPS Practitioner Skills Course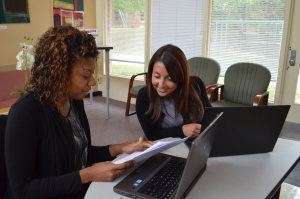 You will now have the option to add two Supported Education units to the end of the Practitioner Skills Course. These optional units are replacing our IPS for Young Adults course. To add these units, simply select the option for "IPS Practitioner + Supported Education" during registration. The optional units will add an additional $40 to the cost of the course.
If you have previously taken the Practitioner Skills Course and would like to add the units on Supported Education, you may register for only those units on the registration page.
With the optional units, the course will take 15 weeks.
| Start Date | Registration Dates |
| --- | --- |
| | |
| January 8, 2024 | November 27, 2023 through December 22, 2023 |
| May 6, 2024 | March 25, 2024 through April 19, 2024 |
| September 16, 2024 | August 12, 2024 through September 6, 2024 |
Course Description:
Learn the fundamentals of the IPS model and how to effectively provide top notch services to individuals on your caseload.  Throughout this course we will explore specific strategies, concepts, and skills that IPS specialists can use to best support and assist job seekers to reach their individualized employment goals. Because this online course is interactive, you will receive personalized feedback to enhance your skillsets even further.  You can ask pointed questions about techniques for specific client scenarios, employer networking experiences, and other newly learned concepts.
Course Topics:
Using a Team Approach (including families, VR counselor and mental health practitioners)
Focusing on Strengths and Preferences
Client Interviewing Skills
Job Development (Web-based)
Job Development (Fieldwork)
Planning Job Supports
IPS Supported Employment for Persons with Co-occurring Disorders
Supporting high school students and facilitating effective career exploration (optional unit)
Assisting with financial aid and supports for post-secondary education and training (optional unit)
Course Participants:
This web-based course is intended for IPS specialists and their supervisors. Vocational Rehabilitation counselors have also taken the course by partnering with their local IPS program. Those who are actively working with clients, new to implementing IPS services, or simply looking to refresh on ways to effectively provide services under the IPS model, will benefit from this course.
Course Format:
Each learning module consists of 30-40 minutes at the computer watching videos, reading, and answering questions.
Following the computer work, participants are asked to spend time practicing new skills during their workweek and then write about their experiences, for example, after learning about new techniques for building relationships with employers, students are asked to practice those techniques by meeting with employers.
Unlike many other online courses, this training course includes contact with course facilitators who review all fieldwork assignments and provide personalized feedback.
Course Schedule:
Participants may work on the course at any time of day or night, though sections of the course will shut down as the course progresses.
Contact: