IPS for Vocational Rehabilitation Counselors Course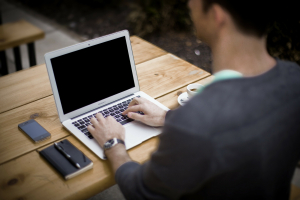 Course Description:
This course includes information about research evidence for IPS (Individual Placement and Support) supported employment, the role of state vocational rehabilitation counselors in IPS, the eight IPS practice principles and how VR counselors can use those principles. People who complete the course receive a certificate of completion as well as 3.0 clock hours from the Commission on Rehabilitation Counseling.
| Start Date | Registration Dates |
| --- | --- |
| September 25, 2023 | August 21 through September 15 |
| January 15, 2024 | December 11, 2023, through January 5, 2024 |
| May 6, 2024 | April 1 through April 26 |
| September 23, 2024 | August 19 through September 13 |
Course Topics:
The Role of Vocational Rehabilitation Counselors in IPS
IPS Practice Principle 1: Zero Exclusion Criteria
IPS Practice Principle 2: Competitive Employment
IPS Practice Principle 3: Integration of Services — Collaboration
IPS Practice Principle 4: Personalized Benefits Planning
IPS Practice Principle 5: Rapid Job Search
IPS Practice Principle 6: Systematic job development
IPS Practice Principle 7: Individualized, Time-unlimited Job Supports
IPS Practice Principle 8: Individual Preferences are Honored
Supported Education
Course Participants:
This web-based course is intended for Vocational Rehabilitation counselors. The title "Vocational Rehabilitation Counselor" is sometimes used in a generic manner. In this case, we refer to state agencies who help people with all types of disabilities to return to work.
Course Format:
The course is comprised of two units, which consist of reading material, videos, and short quizzes. Each unit takes about one hour to complete. In addition, participants complete one assignment during the five weeks, which they email to the instructor who then engages them in an email discussion about IPS.
Course Schedule:
Participants may work on the course at any time of day or night.
Contact: