IPS for Young People
Format
Start Date
Registration
Length
Cost
Online
9/23/2019
 

Closed

6 weeks
$100
1/13/2020

Closed

5/4/2020
 3/23/20 – 4/17/20
7/27/2020
 6/15/20 – 7/10/20
9/14/2020
 8/3/20 – 8/28/20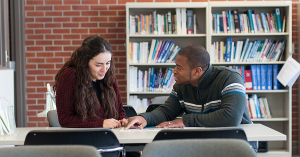 Course Description:
This course is for practitioners who are already trained in the IPS approach. For example, this course is intended for those who have taken the online course for IPS practitioners or those who are familiar with the eight IPS practice principles. The course focuses on what is emphasized or different about providing IPS services to young people (ages 15 to 26).
Course Topics:
Engaging youth
Including family members in the employment plan
Career exploration
Supported education
Course Participants:
This web-based course is intended for employment/education specialists and their supervisors.
Course Format:
Each learning module consists of about an hour at the computer watching videos, reading, and answering questions. There are also periodic assessments throughout the course.
Course Schedule:
Participants may work on the course at any time of day or night, though sections of the course will shut down as the course progresses.
Contact: